For 125 years, our company has been guided by the conviction great medicines change the world.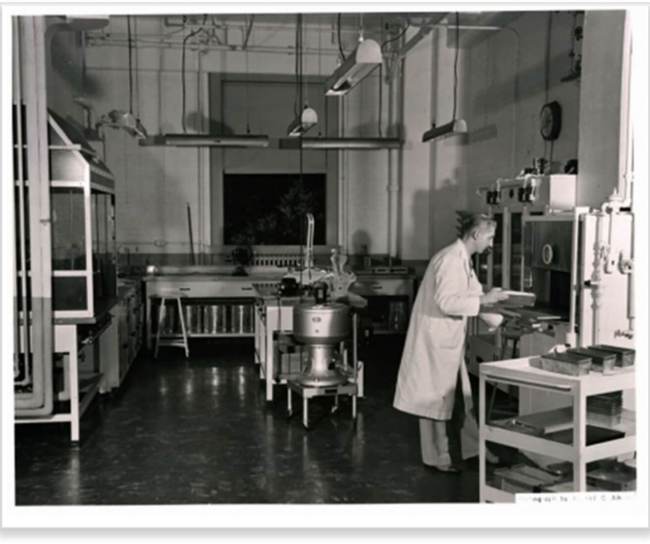 Our Beginning
We've done great things in the past. Today, we're doing great things for the future.
For over 125 years, our company has been guided by conviction that great medicines change the world.
Our scientists have also helped develop many products to improve animal health, including vaccines and antibiotics. Today, as a premier research-intensive biopharmaceutical company, we're focused on making important scientific advancements within hepatitis C, HIV, diabetes and immuno-oncology.
WATCH VIDEO: OUR QUEST TO CURE CONTINUES

Meeting tomorrow's health care challenges will require more of the same dedication that has made us a leader in the health care industry. This video, created to celebrate our 125th anniversary, highlights our past discoveries and our promises for the future meeting.
MSD Malaysia's Beginning
1965

MSD first established its presence in Malaysia, by distributing, with a staff strength of five employees.
---
1978

MSD licensed its business to a distributor, forming a division within the distributor's business group.
---
1993

MSD was established in Singapore, with MSD Singapore taking over the Sales and Marketing function from the distributor the following year.
---
1997

In December 1997, MSD in Malaysia was established. It functions as an independent entity and is the subsidiary of Merck & Co. of the United States. Today, MSD in Malaysia has more than 300 staff working hand in hand to bring out the best in medicines for Malaysians.
---
2009

In November 2009, MSD and Schering-Plough merged to form one company. We are now a stronger, more diverse global organization. This not only benefits our company, but it also benefits the millions of people around the world who rely on our products and expect us to continue to deliver exceptional value. MSD is now a leader in a broad range of areas, including cardiology, infectious diseases, diabetes, respiratory, vaccines, women's health, sun care and animal health, and we are also expanding our offerings in other areas, such as neurology, oncology and dermatology.
---